New RushDuel Card: Abysslayer Apsaras
You must be logged in if you wish to post to the forum.
OP
ygoprodeck
3 weeks ago
---
New RushDuel Card: Abysslayer Apsaras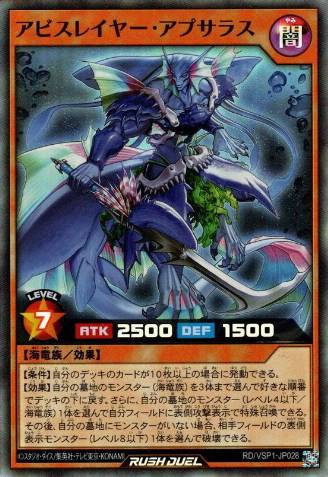 Database Link: https://rushcard.io/card/?search=901161
[REQUIREMENT] You have 10 or more cards in your Deck. [EFFECT] Place up to 3 Sea Serpent Type monsters from your Graveyard on the bottom of the Deck in any order. Then, you can Special Summon 1 Level 4 or lower Sea Serpent Type monster from your Graveyard to your field in face-up Attack Position. Then, if you have no monsters in your Graveyard, you can destroy 1 face-up Level 8 or lower monster on your opponent's field.